Caolas Ulbha Area Today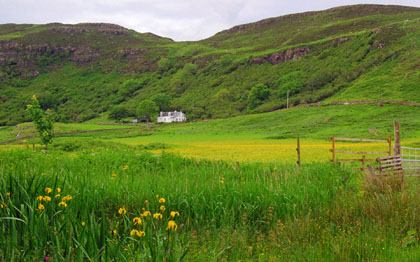 The Caolas Ulbha area consists of the coastal community of Ulva Ferry and Torloisk on the north-western seaboard of Mull, along with the neighbouring islands of Ulva and Gometra.
It includes some of the most stunning land and seascapes in the UK and much of it is designated a National Scenic Area.
However, like a lot of scenically stunning areas, we have a chronic lack of affordable family housing. Without affordable family housing there will be few resident children and the local primary school will be at real risk of closure. Yet as we are a highly dispersed rural community the school is our only community building.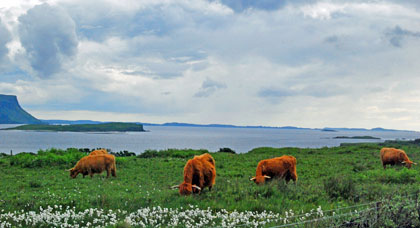 In 2010/2011 Ulva School was threatened with closure and the community came together to successfully fight the closure proposals. Once the school was (for then) safe, the community set up a community association to safeguard the community now and in the future. You can find out about the Ulva School Community Association (USCA) here.
USCA has, with hard work and commitment from many people and organisations (especially Mull and Iona Community Trust) been extremely successful. Currently some of the major projects that USCA are involved with include:
Obtaining funding through HIE for a Local Development Officer post, currently split in a job-share. With the LDOs, the LDO steering group and MICT the following have also been achieved:
Acquiring land and funding to build two family houses to be let for affordable rents.
Acquiring a building plot which will be sold for an affordable price and with a 'burden' to safeguard the affordability into the future.
Obtaining funding for a hybrid minibus to address transport issues within the area.
Producing a plan for a waterside development at Ulva Ferry itself. Funding has been obtained for the first stage of this which includes providing improved pontoon facilities.
However, the community would like to do more and would welcome all offers of support and help. You can contact USCA via secretary@uscamull.org.uk.