Welcome to the Caolas Ulbha Archive
(Tha atharrachadh Gaidhlig an duilleag seo a bhuannachail an seo.)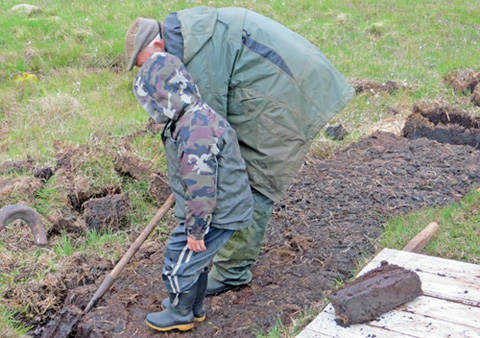 Caolas Ulbha (Sound of Ulva) was set up to record and celebrate the history and heritage of the area from Kellan to Burg and on Ulva and Gometra.
You can find a map of our area here. (Please note that this link will open in a new window.)
The project has aimed to give everyone in the community, both young and old, the opportunity to have their stories of this place recorded in the archive.
We also hoped to reach out to the many people whose families had links to the area, at any time in the past and to allow them to contribute their family stories as well.
You can use the options on the left of the screen to explore this site. It is important to remember that what is contained here includes people's memories. It is possible that different people have genuinely different recollections and perspectives. Some of the contributions are based on memory and tradition and others are drawn from documents and research.
This site is an on-going work in progess. You can find a list of all the contributions which have been made so far on the Overview page and whether they have been added to the website archive. Any comments or contributions you may have would be most welcome.
We gratefully acknowledge the support we have received from the Ulva School Community Association and the funding we received from the All Our Stories Stream of the Heritage Lottery Fund. We must also thank those volunteers who have given time for their contribution to the project.